National Archery Competition Postponed
Published on January 18, 2021
The National Archery Competition (Sirnas Nasional Panahan Seri I) scheduled for the Bali Beach Hotel 3-9 February 2021, will be postponed until late March in deference to government rules limiting public activities and gatherings now in place until at least the end of January 2021.
The head of the event's organizing committee, Infithar Fajar, confirmed on Thursday, 07 January 2021, that all was in readiness for the competitions, including recommendation letters from the COVID-19 Task Force, the Provincial Government, the National Sports Committee (KONI), and permission to use the sports field at the Grand Bali Beach.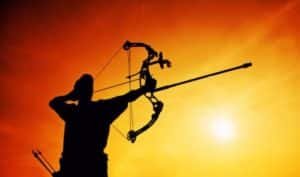 All the needed recommendation letters have been in hand since December 2020.
Bali Post reported that the surging number of COVID-19 cases in January and the resulting public movement regulations caused the organizers to reconsider the early February dates.
Whenever the National Archery Competition is held, Fajar said that all health protocols would be in operation, including handwashing, face masks, and physical distancing among spectators and participants. To accommodate health protocols, organizers will require archers to remove their arrows from the targets one at a time and avoid approaching the targets in small group, as was done in the past.
150 athletes have already registered to join the national archery competition, with total registrations expected to total 500-700 archers.
Organizers are monitoring developments in the COVID-19 Pandemic and will reschedule the event as soon as infection rates subside and the government decided mass gatherings are once again allowed.
A planned "Bali Sports Festival" set to be held in conjunction with the National Archery Competition is postponed until some time in the future.
Source by Balidiscovery.com