Exploring Luxury in Babakan, Canggu: The Stylish Georgian Villa
Published on October 31, 2023
It's a two-for-one deal that gives you the best of both worlds: the prime location near the touristy Batu Bolong Canggu in Babakan's residential area, combined with the incredible and vibrant Georgian architecture bursts in eclecticism and boldness.
Standing as a testament to architectural sophistication, this luxury villa in Babakan, Canggu adapts the flair of Georgian architectural style, characterized by harmonious proportions, ornate detailing, and timeless elegance. We've been impressed with their top notch interiors that express the beauty of Georgian architecture that lies in its balanced and symmetrical design with classical ornamentation.
This property is currently available in the freehold property market and listed on our luxury listings. As if you're a non-Indonesian citizen, this freehold property is available to be purchased under the name of your PT PMA.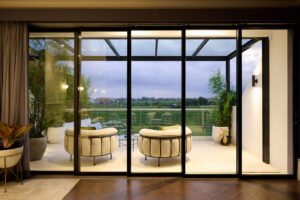 Located in Babakan, Canggu, this villa thoughtfully sets facing to the west for the dwellers to indulge in a magnificent sunset view along with the tapestry of lush rice fields panorama. While Canggu is known for its wealth of tourist attractions, black-sand beaches for surfing, and a vibrant nightlife, Babakan offers a peaceful escape from the urban buzz. The verdant landscapes, the serene ambiance, and a sense of calmness make it a perfect destination for those looking to relax and rejuvenate, away from the tourist crowds. It is the best of both worlds: you can enjoy the energy and excitement of Canggu while knowing that your haven in Babakan is only a short drive away.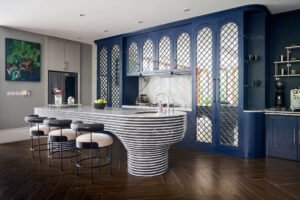 What sets this Georgian villa apart is the way it interprets this traditional style in a contemporary context. While maintaining the archetypal elements of Georgian design, such as the use of arches and symmetrical layouts, the villa dares to be bold. Vibrant and eclectic, it weaves a unique tapestry of color, art, and culture. The exterior of the villa is adorned with vibrant bold colors, creating a striking contrast with the lush green surroundings.
As a reliable collaborator in your venture, we invite you to explore the details of this freehold property and seize the chance to make it your own. Don't miss the opportunity to relish the epitome of tropical luxury – get in touch today to embark on the path to acquiring this exceptional tropical treasure!