Bali to Share Hosting Duties for FIFA U 20 World Cup – Indonesia Wins Right to Host FIFA U 20 World Cup in May-June 2021
Published on February 17, 2020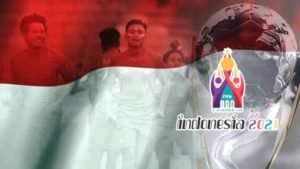 The President of Fédération Internationale de Football Association (FIFA), Giani Infantino, has announced that Indonesia has won the competition to act as the host for the Under-20 (U-20) World Championship 2021.
The announcement was made at a meeting of FIFA's Governing Council in Shanghai, PRC on October 23-24, 2019.
Seven main stadiums across the Indonesian Nation and at least four practice fields will be used in the 2021 world championship.
In Bali, the Dipta Gianyar Bali Stadium will be used for competitive play and five local fields for practice play.
Ketut Suardana, the Chairman of the Provincials National Sports Council (PSSI-Bali), welcomed the announcement from FIFA and called on the National, Provincial and local governments to immediately commence preparations for the prestigious 2021 event.
Among the practice fields that will be used in Bali are:
Gelora Trisakti Legian
Gelora Samudra Kuta
Lapangan Banteng Seminyak
Putra Perkanthi Jimbaran
Nationally, the seven stadiums that will serve as venues for U 20 World Cup competition in Indonesia:
Stadion Gelora Bung Karno (Jakarta)
Stadion Pakansari (Bogor)
Stadion Si Jalak Harupat (Bandung)
Stadion Gelora Bandung Lautan Api (Bandung)
Stadion Patriot (Kota Bekasi)
Stadion Dipta Gianyar (Bali)
Stadion Manahan (Solo, Central Java)
The 23rd hosting of the FIFA U-20 World Cup – a biennial event – will be held in Indonesia between May 20 and June 11, 2021.
Source : Bali Discovery