All Aboard! Bali Light Rail Transit (LRT) Project Confirmed to be Set Underground in Transforming the Island Transportation
Published on October 17, 2023
With an average of 18,000 daily tourists arriving by air, Bali has been facing growing concerns related to traffic congestion and mobility. To address these challenges and pave the way for a more efficient and sustainable future, a plan of a groundbreaking railway project is in the works. Indonesia's National Planning Agency has confirmed that the new Light Rail Transit will be an underground system, connecting I Gusti Ngurah Rai International Airport directly to the most popular resorts in the southern part of the island.
Bali Light Rail Transit: An Underground Project
The Deputy in charge of Facilities and Infrastructure at the National Planning Agency, Evran Maksum, has emphasized that the construction of the railway line must adhere to Bali's traditional land management regulations. These regulations stipulate that any construction, whether it's buildings or infrastructure, must not encroach upon temples, sacred areas, or most agricultural land.
Furthermore, these structures cannot exceed the height of a coconut tree. Maksum elaborated on this by pointing out the challenges faced in Bali, where buildings cannot surpass the height of coconut trees, which necessitates a unique approach when expanding roads due to the presence of numerous temples. In such cases, the only viable option is to excavate or go underground.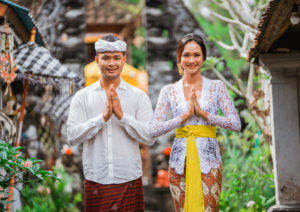 A Vision to Ease Mobility
The creation of the LTR (Light Rail Transit) system in Bali aims to address the increasing traffic congestion issue on the island. Currently, Bali receives an average of 18,000 daily tourists arriving by air, and this number is expected to grow in the coming decade. This substantial influx of tourists is exerting significant pressure on the island's road infrastructure, which was not originally designed to handle such a high volume of vehicles.
Maksum elaborated, stating, "During peak hours, it can take 2-3 hours to reach the airport in Bali. The problem is that time is valuable, and even though Bali is relatively small in size, this issue persists. One viable solution is to implement trains to enhance transportation within specific areas. Due to the concentration of tourism in places like Jimbaran, Seminyak, Kuta, Nusa Dua, and Sanur, this approach can significantly improve mobility."
Advantages for the Bali Tourism and Mobility
Traffic Relief
Bali's bustling streets and narrow roads are often congested, especially in tourist hotspots. The railway network would significantly reduce road traffic, making transportation smoother and less stressful for everyone.
Improved Tourism
Bali is a tourist magnet, and a well-connected railway system would open up new opportunities for tourists to explore the island. It would provide easy access to a wide range of attractions and local experiences.
Environmental Benefits
A reliable railway system can help reduce Bali's carbon footprint. With fewer cars on the road, there would be lower emissions and less air pollution, benefiting both the environment and public health.
Equal Distribution
The railway can contribute to a more balanced distribution of people and tourists across the island. Often, the southern regions are overcrowded, while the northern areas remain relatively underexplored. The Bali Line can encourage tourists to explore beyond the typical destinations.
In conclusion, the development of a railway network in Bali represents a significant step towards a more efficient, sustainable, and equitable transportation system. The Bali Line has the potential to transform how people experience this iconic island, making it easier to explore and appreciate all of Bali's unique charms. As the project continues to evolve and gain momentum, Bali is poised to become an even more accessible and enticing destination for travelers from around the world.